A sensory experience being in touch with the surroundings
Thredbo River and Little Thredbo river join near Bullocks Hut. Be prepared to rise early and capture the colours of sunrise framed by the dramatic mountains in the background.
The scene is ideal for photography with so many landscape opportunities to choose. Freeze the motion of the river with slow shutter speeds.  
Photography Tour Highlights
Photography instruction techniques
Slow shutter speed photography
Experience the elements at sunset. One of our superb photography locations to watch the sunset over Mount Kosciuszko and the Main Range, plus overlooking the valley to Charlotte Pass village.
Hiking to the Chairlift in Charlotte Pass approx. 850 metres one way is a moderate walk.
All you will need is a camera to capture twisted and weathered snow gums, wildflowers, and the ruins of the 1960's chairlift to Thredbo.
Snow Connect's owner and operator
Leanne, has a Diploma in Photography with 20 years experience specialising in Landscape, Architecture and Portrait photography. She has been presented with two silver awards from the AIPP, Australian Institute of Professional Photographers for Landscape image.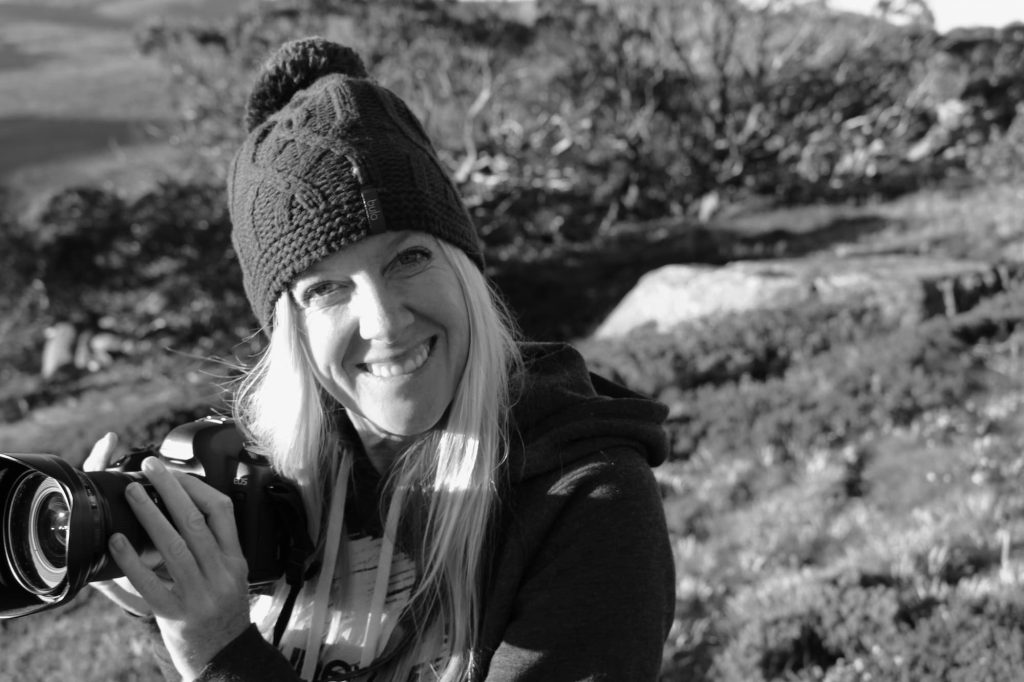 A photography experience you will never forget