Premium Airport Transfer Service
Snow Connect offers the best in private airport transfers to and from Canberra Airport
and Cooma Airport to the Snowy Mountains all year.
Transfers from Canberra Airport to Snowy Mountains
Private Airport Transfers
Enjoy a premium airport transfer service to and from the Cooma and Canberra Airports. To make travel easy, we customise your transfer to suit your needs.
Your driver will meet you at either of the airports, helping with your luggage. Travelling to Thredbo, Perisher or Charlotte Pass is approx. a three hour drive with a quick 15-minute refreshment break included on route in Cooma town.
We make every effort to ensure a smooth and enjoyable ride to your destination in the Snowy Mountains.
The best in airport transport to the snowy mountains
We will transfer you to Your Destination
Snow Connect offers dedicated airport transfer service in both Summer and Winter, with our summer transfer options being especially tailored to Bushwalkers, Mountain Bike riders and our mountain tours. If conquering Mount Kosciuszko is your plan, we can assist with transport solutions getting you there.
A door-to-door transfer service to Thredbo or Perisher is approximately a 3-hour drive with a quick 15-minute refreshment break included, on-route, in Cooma town.
Cooma Airport Transfers to Your Destination
Visit the Snowy Mountains
Qantas provides flights to Cooma Airport from Brisbane in winter, and we offer a dedicated airport transfers service for visitors to the Snowy Mountains at this time of year. 
Your designated driver will be ready and waiting for you at the airport to help you with your bags and transport you safely to your destination. Feel free to ask your driver questions or for recommendations on what to see, do, and eat during your stay in Thredbo or Perisher.
Our drivers are passionate about the Snowy Mountains and what it has to offer. Tap into their local knowledge of the mountains, restaurants, and other activities and make the 1.5 hour drive to the snow fields an enjoyable one!
Private Charted Flight Transfer Services
Cooma & Jindabyne Airports
If you are taking a private chartered flight into Cooma or Jindabyne Airport, we can liaise with the charter company to ensure your airport transfer vehicle is ready and waiting when you arrive. 
We can meet you at the airport in one of our premier vehicles, with plenty of room for luggage and ski gear. Our friendly drivers can even provide grocery stops along the way. Choose Snow Connect's dedicated services for a door-to-door transfer to Thredbo or Perisher. 
Ride in style, comfort and maximum safety with Snow Connect. Book your airport transfer with us today!
Snow Connect are proud to provide professional and courteous drivers who have chosen to make Jindabyne their home. All of our drivers are:
Police & Medically
Checked
A Current Working with Children Certificate
Snow & Ice
Driving Licence
Experience driving in all road conditions
Take care of
the wildlife
Maximum Safety Is Our Top Priority
Ride in style and comfort
Snow Connect has a fleet of vehicles that have been specifically selected for the capabilities to handle Snowy Mountains road conditions with ease.
All of our vehicles are meticulously cleaned after each transfer, regularly serviced, fully insured, and equipped with top-of-the-line snow tyres during winter to ensure maximum safety during your trip to and from Canberra or Cooma Airport.
What our riders are saying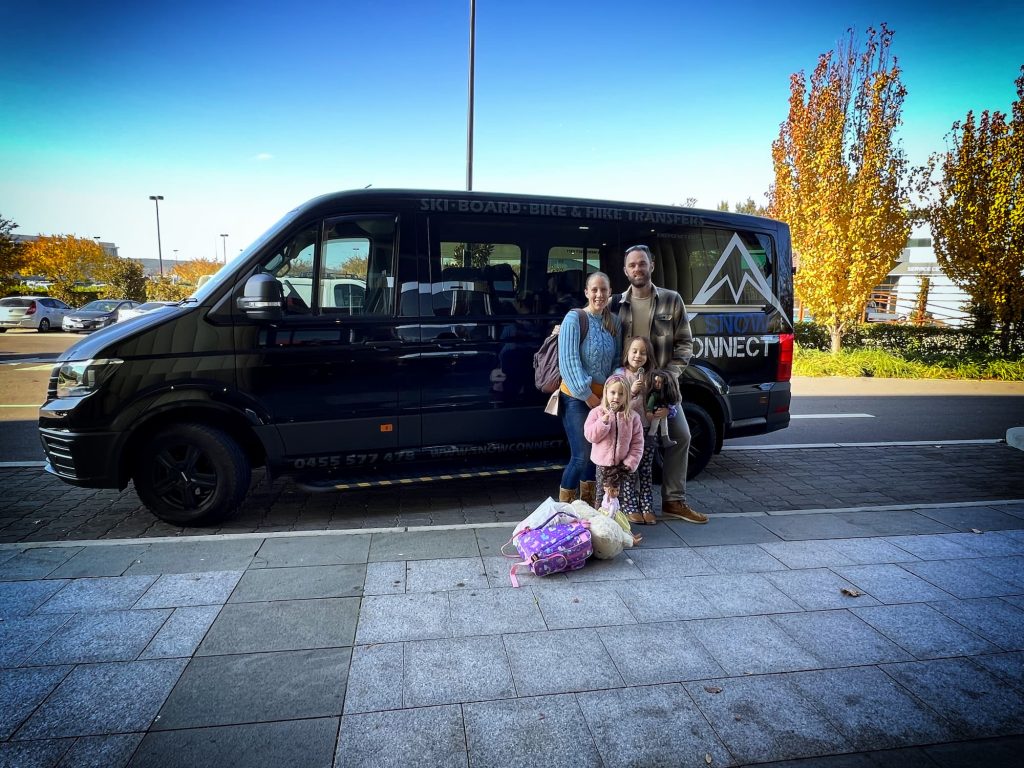 Planning a holiday in the Snowy Mountains? Let Snow Connect handle your transportation needs with our dedicated airport transfer service.