Enjoy the Snowies Iconic Walk with Convenient Private Transfers
Snowies Iconic Walk Shuttle Transport
Enjoy a Stress-free Journey to the Snowies Iconic Walk
The Snowies Iconic Walk is an incredible 55km, 4 day hiking experience in the Kosciuszko National Park that will take you across the roof top of Australia. It will link existing walks in the park, connecting Perisher to Charlotte Pass via Porcupine rocks, Perisher to Bullocks Flat and Charlotte Pass to Guthega, giving you the option to choose to walk any section of the track as a single day or combine sections for a 2–4-day overnight stay walk.
The hike is approximately 9 kilometres and walking time is around 3 hours depending on ability, stopping for pictures and breaks. The whole walk is a mix of boardwalks, open terrain and rocky sections, with breathtaking views of the Australian Snowy Mountains. Along the way, you will pass through a variety of landscapes, including snow gum woodlands, alpine meadows, bogs and wetlands. You will also have the chance to spot some of the iconic wildlife of the region, including wombats, echidnas, kangaroos, wallabies, and even a few emus.
The Snowies Iconic Walk is a great way to immerse yourself in the beauty of nature, while taking in some of the most stunning views of the Australian Alps. Whether you choose to take on the entire walk or just opt for a single day section, this is an adventure you won't soon forget.
Snowies Alpine Walk Transport Options
Transport to the Snowies Iconic Walk
The Snowy Mountains is no longer just a winter destination with a variety of world class walks and bike rides for outdoor enthusiasts. Talk to us about your needs we would be happy to assist.
Transfers to Charlotte Pass
You can leave your vehicle at Guthega and get the Snow Connect shuttle to Charlotte Pass to start your trek. Our private transfer service provided is an easy and convenient way for you to take in the stunning views without having to worry about driving yourself.
After leaving your vehicle in Charlotte Pass, the best way to get to Guthega is with Snow Connect transport. We provide comfortable and reliable transportation, so you can start on your walk with peace of mind. Snow Connect is the perfect way to make your journey easier, so don't hesitate to take advantage of our  services!
We offer pickup from your accommodation in Jindabyne, before transporting you to Charlotte Pass and then returning to collect you in Guthega at a pre-arranged time – everything covered with a reliable, stress-free and safe Snow Connect transport service.
Transport to Snowies Iconic Walk
Make the Journey Part of the Adventure
Get where you need to go with ease and comfort. Snow Connect provides private transfers for locals and tourists making it easy to explore the Snowies Iconic Walk. Make the journey part of your adventure and let us take care of the transport while you enjoy your time outdoors.
Transport to Kosciuszko National Park
Step into Nature: Kosciuszko National Park's Latest Addition
The Kosciuszko National Park is home to a plethora of stunning walks, and there is another favourite that is soon to be added to the list. This new 5.7km track will link Perisher to Charlotte Pass via Porcupine Rocks, and then continue down to Crackenback Resort. It is a relatively easy walk, estimated to take around 2.5 hours for a return trip.
As you make your way through this picturesque journey, you will be able to take in the beauty of the seasonal wildflowers, yellow paper daisies, and billy buttons that are scattered across the pathway. The views from the top of Porcupine Rocks are absolutely breathtaking, where you can even catch a glimpse of the Victoria Ranges on a clear day. From this spot, you can admire the splendour of Lake Jindabyne, Lake Crackenback and the Thredbo River Valley.
This new walk is a great way to immerse oneself in the beauty of the Australian Alps, and is a must-do for anyone looking to explore the Kosciuszko National Park. Although it is a relatively easy walk, make sure to take necessary precautions and dress appropriately for the weather. Enjoy the breathtaking views and the majestic wildlife as you make your way through this stunning journey!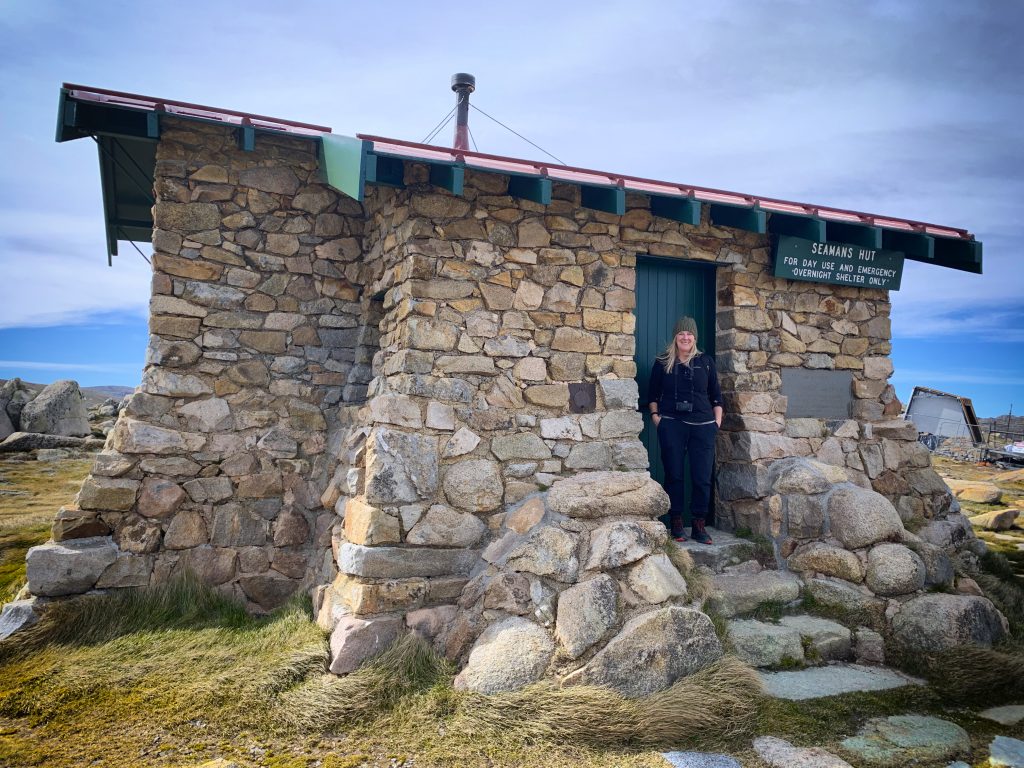 Enjoy The Snowies Apline Walk with Snow Connect
Experience Snowy Mountains in Comfort & Style
Take the hassle out of traveling to the Snowies Iconic Walk. With private transfers from Snow Connect, you can experience the beauty of the area in comfort and style. Enjoy a smooth ride with guaranteed quality service.
Experience the Best of the Snowy Mountains