Discover some of the most beautiful limestone caves in Australia.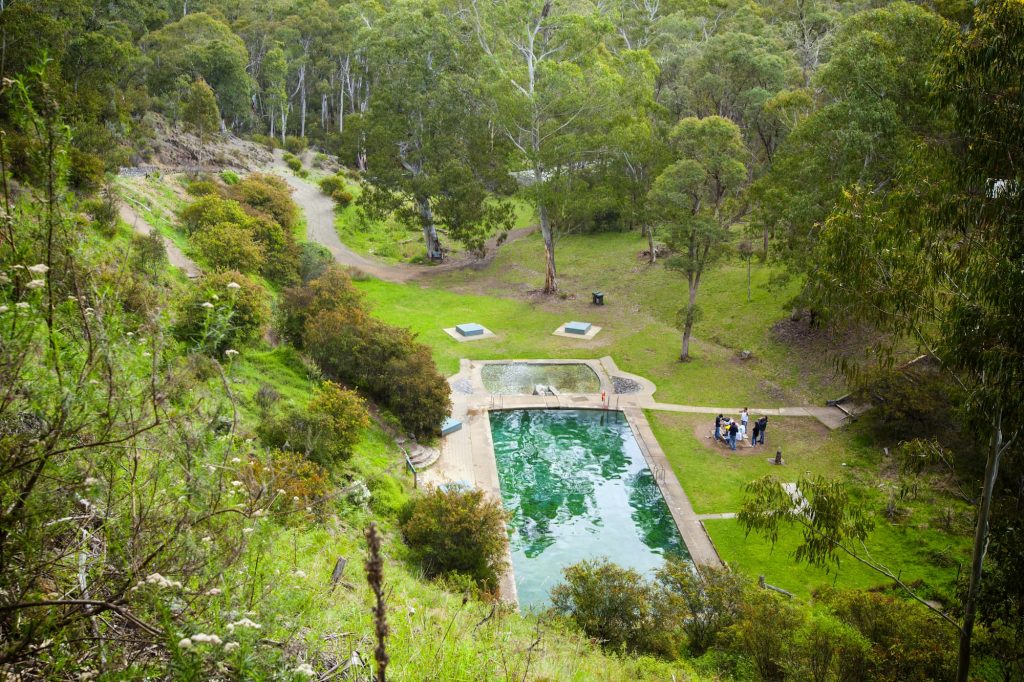 more than a cave experience
Plunge and refresh in the thermal pool after all the cave tours and walks, have a picnic lunch with refreshments by the pool all included. Pack or swimmers, hat and towel and be treated for the day.
South Glory Cave
This Cave is the easiest and most impressive of all the caves and is self guided. Combine your underground adventure with the scenic Yarrangobilly Caves river walk.
Jillabenan Cave
A tiny cave with flowstone shawls and impressive colourful stalagmites and stalactites and crystal gardens. The formations are regarded as one of the most beautiful caves and is estimated to be over 2 million years old.
Jersey Cave
Most popular guided tour at Yarrangobilly, descend 217 steps and 135m long. This cave was discovered by a stockman in 1861 looking for his missing cattle. The flowstones are grey and black due to past bushfires dating back to over 500,000 years ago.
Stalagmites and stalactites
A day trip you'll never forget