Providing Transport To Your Next Adventure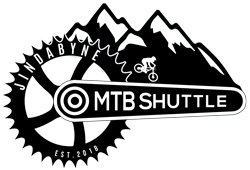 Snowy Mountains MTB Shuttle Services
Snow Connect provides private MTB shuttle services and shared shuttle transport options. Jindabyne, Thredbo and the beautiful Snowy Mountain regions are popular for mountain biking enthusiasts, and with our personalised shuttle service, you can begin to explore with convenient pick up and drop off points. 
We can transport your bike safely and securely in our 6-bike rack, or on our premium 14 bike rack trailer. Enjoy safe transport and the variety of different trail rides to suit all levels of riders all over the local region.
Shuttles Run Saturday and Sunday and on demand
Convenient MTB Transport Options
MTB Transport to Thredbo, Perisher & Jindabyne
Wherever your bike riding destination adventure takes you.
Explore the MTB Trails of the Snowy Mountains
Discover the Best Mountain Bike Trails with Snow Connect's MTB Shuttles
Snow Connect offers private shuttles for small groups, providing a unique and professional experience for locals and visitors alike. Choose your schedule and explore the variety of trails in the region, including Perisher, Charlotte Pass, Guthega, Mt. Gladstone in Cooma, Bungarra Alpine Centre trails & pump track, and the Tyrolean trail network.
Additionally, Thredbo mountain bike park offers an incredible network of trails, including the Kosciuszko flow trail, Cannonball downhill, and scenic Thredbo Valley Track (TVT).
Sit back and relax while Snow Connect takes care of the hard work of getting you to the top. Come ride with us!
Jindabyne MTB Trails Shuttle
Explore the Jindabyne MTB Trails
Experience the Hatchery Trail Mountain Bike Ride starting from Jindabyne. Set out around the lake, passing by the Discovery Caravan Park and looking out for interesting rocks. As you cycle through farm gates and past grazing cattle, you'll make your way to Hatchery Bay.
If you're riding the TVT or Thredbo Valley Track from Thredbo or Crackenback, simply cross the Kosciuszko Road to join the Hatchery Trail. This trail caters to riders of all skill levels, making it an enjoyable experience for everyone.
Dedicated Thredbo MTB Shuttle Service
Enjoy riding on the Kosciuszko Flow Trail, Cannonball Downhill, and All Mountain Trail, just to name a few. The chairlifts with bike carriers make it easy to access all the trails on the mountain.
Thredbo boasts a robust lineup of events, including the Cannonball Festival, MTB Championships, Gravity MTB series, and Australian MTB Interschools, attracting riders from all over the world to compete.
For convenient transportation, Snow Connect provides private mountain bike airport transfers from Canberra Airport to Thredbo.
Snow Connect's transfer services make it easier to get to the Perisher MTB trail network, including the 3 Huts trail.
This particular trail is a popular choice for mountain bikers, as it provides a thrilling challenge as you wind your way along the alpine terrain. Not only will you be faced with an exciting ride, but you'll also be surrounded by some of the most beautiful scenery in Perisher and Guthega – with historic huts along the way.
The 3 Huts Trail is a great option for those looking for adventure and an unforgettable experience. With Snow Connect, you can easily get to the start of this amazing trail – allowing you to make the most of your time mountain biking in Perisher. From here, you can truly immerse yourself in nature, take in the views, and create memories that will last a lifetime.
So take advantage of Snow Connect's transfer services and explore the Perisher MTB trail network today!
Cascades Hut Trail and Pinch River
Mount Kosciuszko Summit Trail
E-Bike hire and transfers available.
Planning a holiday in the Snowy Mountains? Let Snow Connect handle your transportation needs with our dedicated airport transfer service.