Upgrade your transportation game and make your trip to Perisher
one for the books with Snow Connect! Our luxury private transfer service from
Canberra to Perisher will elevate your travel experience, ensuring
comfort and style every step of the way.
Canberra to Perisher Shuttle Transfers
All-Year-Round Private Transfers to Perisher
Experience the breathtaking beauty of the Australian Snowy Mountains with ease and comfort thanks to Snow Connect's exclusive private transfer service from Canberra to Perisher. As a year-round holiday destination, Perisher offers a wide range of activities for groups and families of all sizes, catering to every type of traveler.
At Snow Connect, we pride ourselves in being the top choice for private transfers to Perisher. We understand the importance of timely and efficient transportation, which is why we offer our service all year round to ensure that you can enjoy your journey to Perisher at any time.
From the moment you arrive in Canberra, our professional and experienced drivers will take the hassle out of your journey, ensuring that you arrive at your destination in Perisher on time, every time. Trust Snow Connect to make your trip to the Snowy Mountains an unforgettable one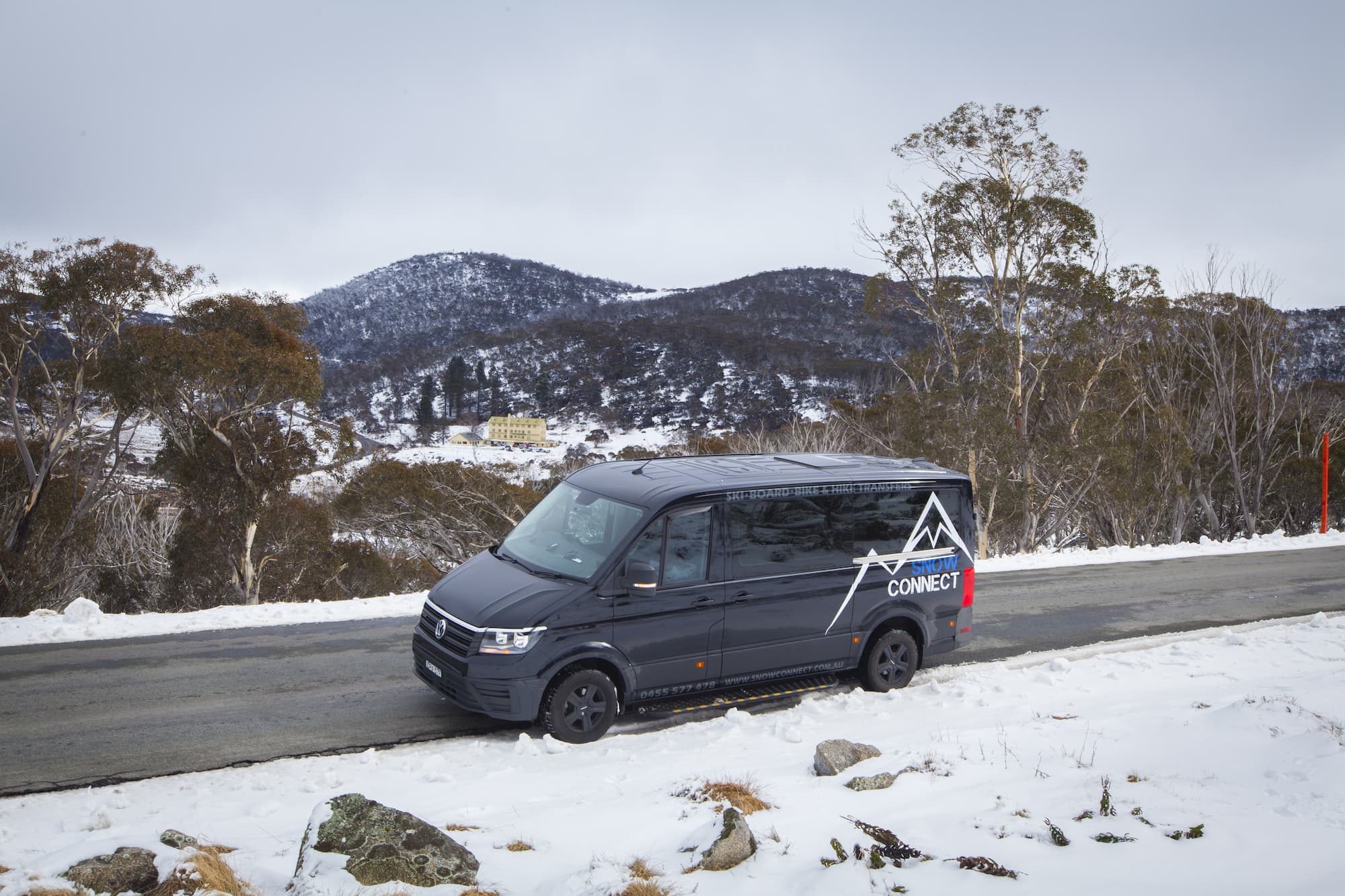 Shuttle Services from Canberra to Perisher
Experience the Best In Private Transport
Our private transfer service is designed to accommodate all your transportation needs, from luggage to group size. No matter the size or type of your belongings, we ensure that they are transported safely and securely.
We have a diverse fleet of vehicles to accommodate different group sizes and needs, from solo travellers to large groups. Our fleet includes options such as mini vans, 4WDs and more, so you can be sure that we have the perfect vehicle to fit your needs.
Our Canberra to Perisher transfer is a 3-hour journey that includes a refreshing stop in Cooma. Here, you can take a break and enjoy a bite to eat at one of our favourite local cafes or do some grocery shopping for your holiday in Perisher, so you can arrive with essentials without carrying it all with you.
At Snow Connect, we're dedicated to making your transfer experience as comfortable and convenient as possible. Book your transfer with us today and let us handle the driving while you sit back and enjoy the beautiful scenery on your way to Perisher.
Convenient Transport From Canberra to Perisher
Travel with Peace of Mind
Make your trip to Perisher a breeze with Snow Connect's transportation services. Let our drivers take you from your designated location in Canberra to your accommodation in Perisher in ultimate comfort and style.
Snow Connect are proud to provide professional and courteous drivers who have chosen to make Jindabyne their home. All of our drivers are:
Police & Medically
Checked
A Current Working with Children Certificate
Snow & Ice
Driving Licence
Experience driving in all road conditions
Take care of
the wildlife
Canberra To Perisher Bus Transfers
A Winter Vacation To Remember
Make the most of your winter trip with Snow Connect, let us take care of all your transportation needs from your designated location in Canberra to your accommodation in Perisher.
Enjoy skiing and snowboarding on the majestic mountains of Perisher, and experience night skiing and the skitube from Bullocks Flat to Perisher resort.
Don't miss out on the opportunity to visit one of the most popular bars in Perisher, The Overflow Bar and take in the breathtaking views of the Snowy Mountains from a hot air balloon ride. Book your transportation with Snow Connect today and make your winter trip to Perisher one to remember.
Experience Perisher in Summer
Enjoy the Beauty of Perisher in Summer
Perisher in summer is a haven for those who love bushwalking and mountain biking in Kosciusko National Park. Take advantage of the long blue sky days and cool refreshing evenings to explore the beautiful alpine landscape. 
Take a guided walk to the summit of Mt Kosciusko or go a mountain biking adventure through the rugged terrain. 
With Snow Connect, we will take care of all your transportation needs, with convenient pick ups from your designated location in Canberra to your accommodation in Perisher, so you can focus on enjoying the beauty and tranquility of the Australian alps.
Secure Valet Parking and Transport Service
Simplify your journey with Snow Connect's Park & Ride service, seamlessly connecting Jindabyne to popular snow destinations such as Perisher, Charlotte Pass, Smiggin Holes, Guthega, and Thredbo. For added convenience, take advantage of our Secure Valet service, where your vehicle can be stored securely undercover or in a locked garage during your mountain getaway. Our depot serves as the starting point for this service, catering to all snow destinations.
The Best In Snowy Mountains Transport
The Ultimate in Snowy Mountains Transport
At Snow Connect, we go above and beyond to ensure your transportation experience is top-notch. Our vehicles are not only meticulously cleaned after every transfer but also regularly serviced to guarantee they are in pristine condition.
Additionally, we ensure that all our vehicles are fully insured, giving you the peace of mind that your journey with us will be stress-free. Leave the worries behind and sit back, relax and soak in the beautiful scenery with Snow Connect.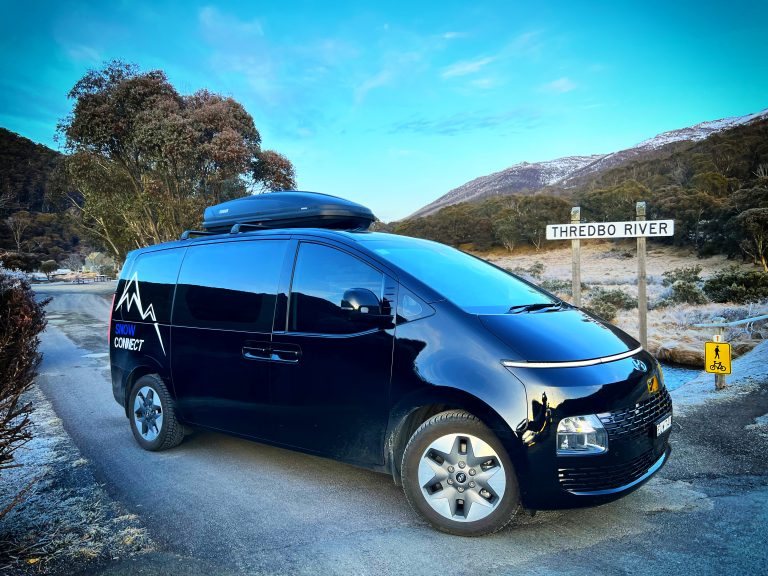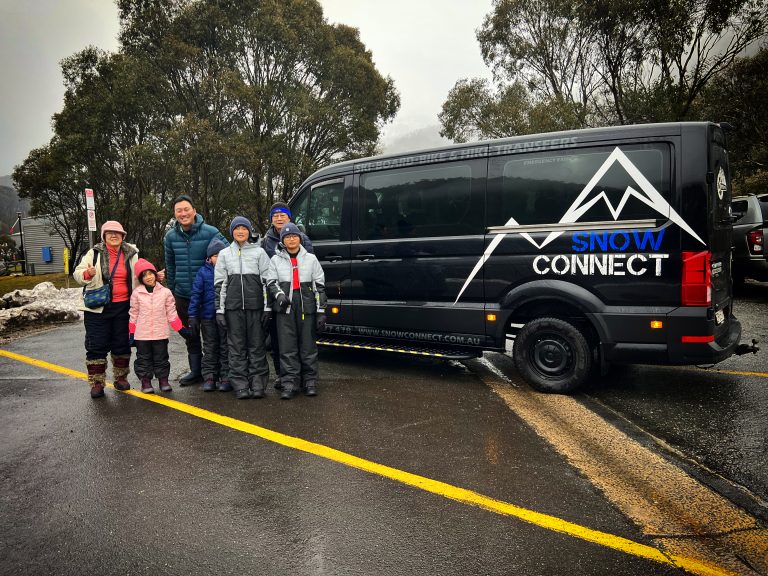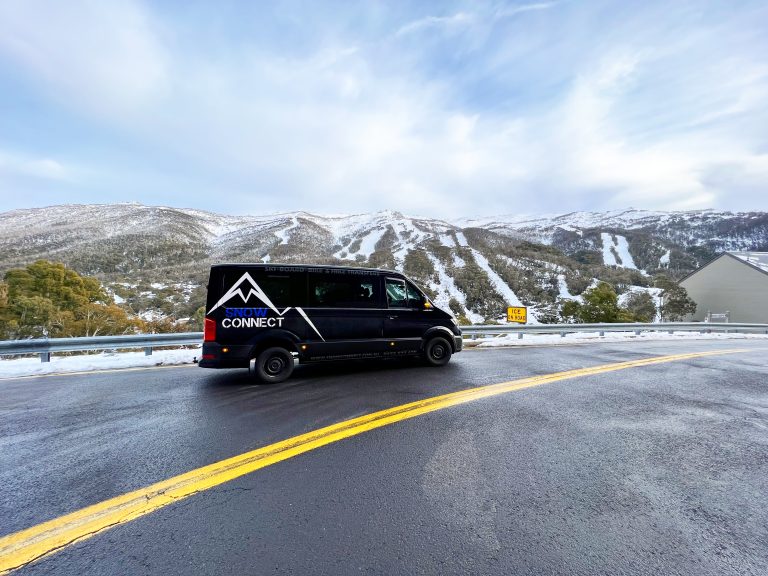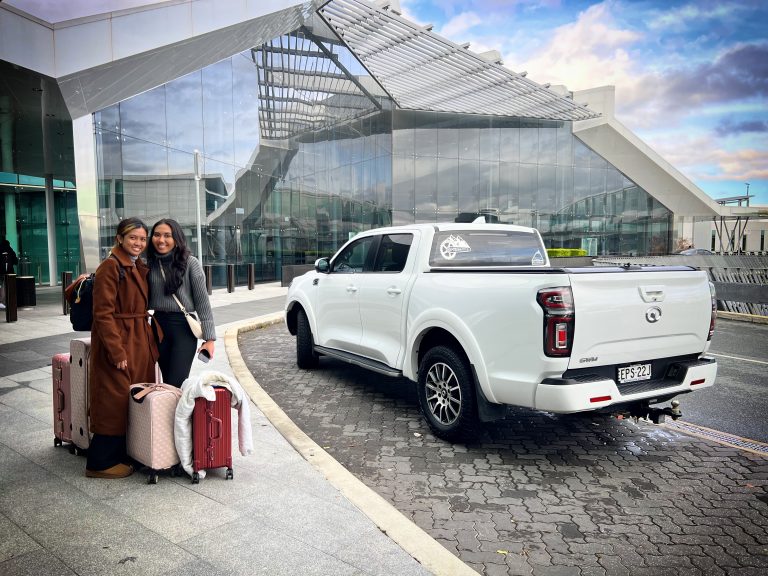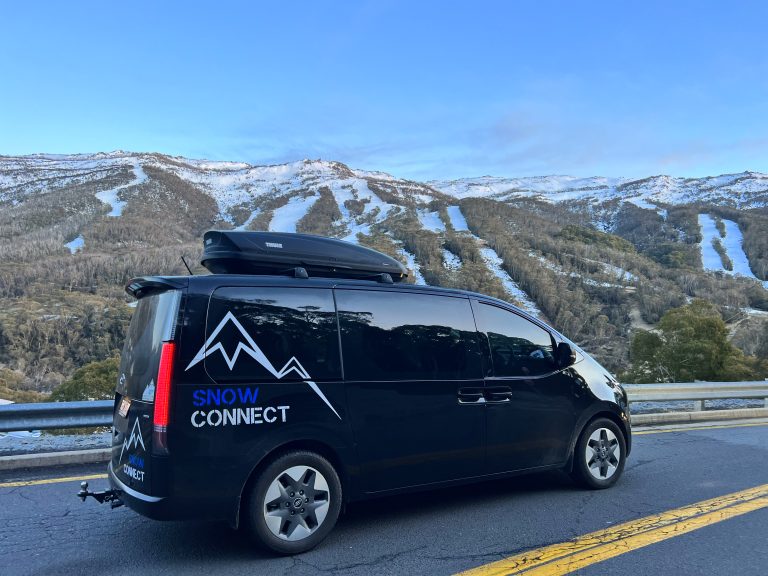 At Snow Connect, our fleet includes a variety of winter-equipped vehicles, boasting snow tires for optimal traction in icy conditions. Need more space for your luggage or skiing essentials? Our spacious pod trailers are just what you need. For those passionate about cycling, we offer bike racks and a dedicated bike trailer that can carry up to 11 bikes. Safety is a top priority for us, which is why we provide baby seats for infants and children up to 7 years old. Trust us to make your winter journey both safe and extraordinary.
What our riders are saying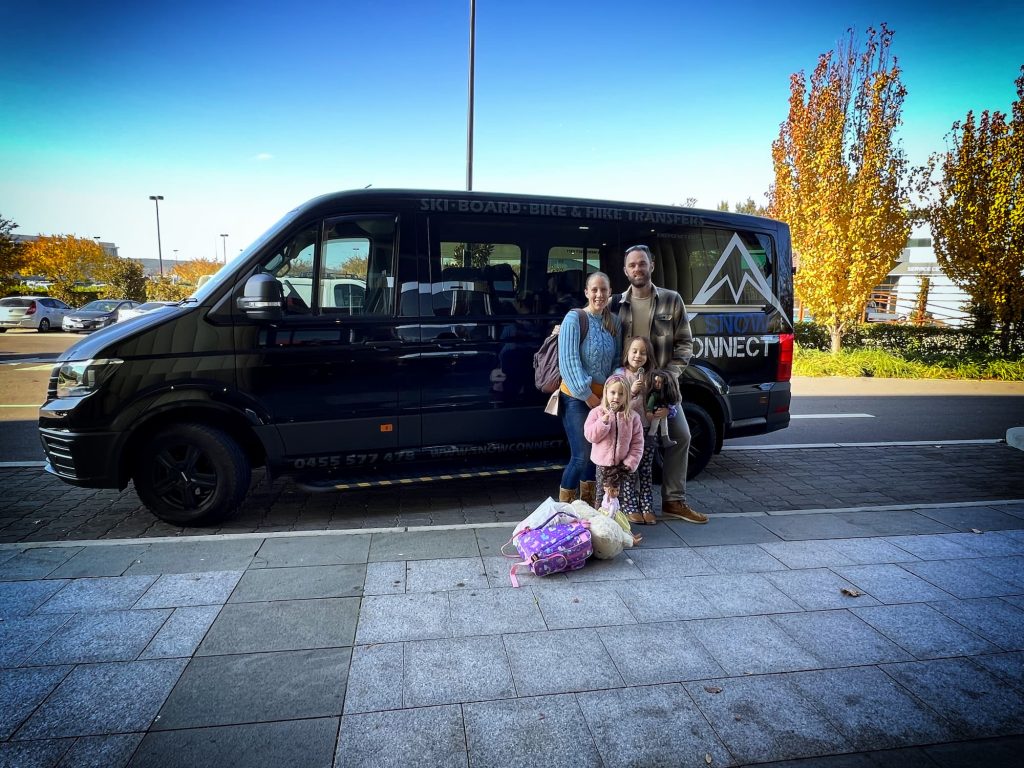 Planning a holiday in the Snowy Mountains? Let Snow Connect handle your transportation needs with our dedicated airport transfer service.