Experience a seamless transfer service with Snow Connect,
from Jindabyne to Perisher. Our transportation options will elevate
your travel experience and ensure comfort every step of the way. 
Jindabyne to Perisher Shuttle Transfers
Make Your Mountain Getaway a Memorable One
Discover the beauty of the Snowy Mountains with our exclusive Jindabyne to Perisher private transfer service. Perisher is a year-round destination for groups and families of all sizes, offering a wide range of activities for every traveler. 
Whether you're seeking a cozy retreat of an action-packed adventure, we're got you covered with our all year round transportation service. We are dedicated to making your mountain escape an unforgettable one, with our premium shuttle transfer service from Jindabyne to Perisher.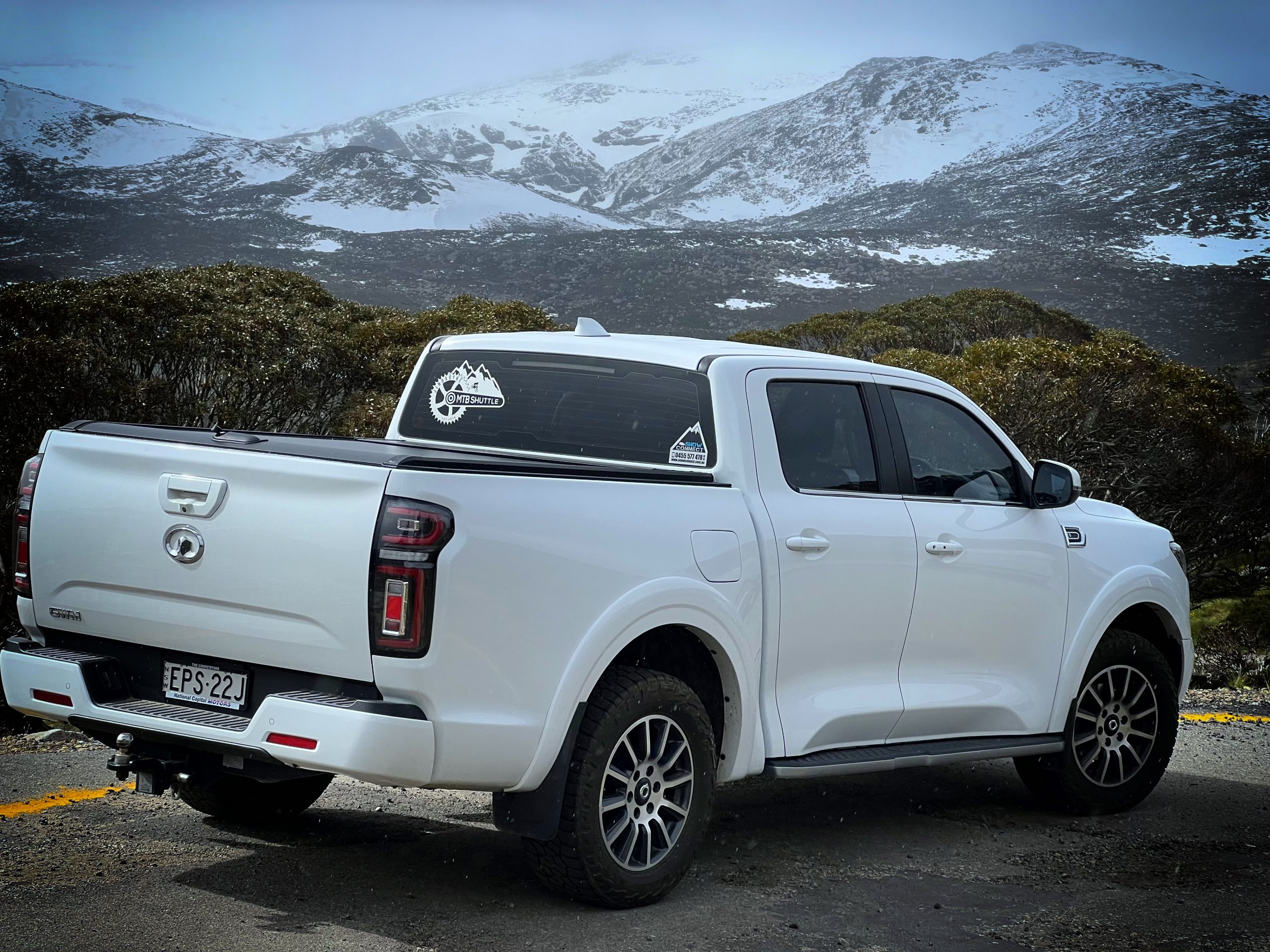 Transfer Services From Jindabyne to Perisher
Experience the Convenience of Snow Connect
Our private transfer service is designed to accomodate to all your transportation needs, from luggage to group size. No matter the size or type of your belongings, we ensure that they are transported safely and securely. With our 30-minute travel time from Jindabyne to Perisher, you can enjoy the beauty of the Snowy Mountains in no time. 
We have a diverse fleet of vehicles to accommodate different group sizes and needs, from solo travellers to large groups. Our fleet includes options such as mini vans, 4WDs and more, so you can be sure that we have the perfect vehicle to fit your needs.  
At Snow Connect, we're dedicated to making your transfer experience as comfortable and convenient as possible. Book your transfer with us today and let us handle the driving while you sit back and enjoy the beautiful scenery on your way to Perisher. 
Get From Jindabyne to Perisher with Ease
Transport to Perisher Made Easy
Easily plan your Perisher trip with Snow Connect's transfer services. Our experienced drivers will safely transport you from Jindabyne to your Perisher accommodation. 
Snow Connect are proud to provide professional and courteous drivers who have chosen to make Jindabyne their home. All of our drivers are:
Police & Medically
Checked
A Current Working with Children Certificate
Snow & Ice
Driving Licence
Experience driving in all road conditions
Take care of
the wildlife
Snowy Mountain Winter Transfers
Stress-Free Winter Transfers to Perisher
Maximise the fun of your winter vacation by choosing Snow Connect as your transportation provider. From your doorstep in Jindabyne to the slopes of Perisher, we'll take care of getting you there so you can focus on enjoying the snow. 
Ski or snowboard on the picturesque peaks of Perisher, and try out night skiing and the skitube from Bullocks Flat. Don't forget to visit on of the best bars in Perisher, The Overflow Bar, and take in the stunning Snow Mountains from a hot air balloon ride. Book your transfer from Jindabyne to Perisher with Snow Connect and make your winter trip an unforgettable one. 
Summer Shuttle Transfers to Perisher
Summer Transfers To Perisher
Experience the natural beauty of the Australian Alps in the summer with Snow Connect. Perisher is a paradise for those who enjoy bushwalking and mountain biking in Kosciusko National Park. 
Take advantage of the long summer days and cool mountain air to explore the stunning alpine landscape. Join a guided tour to the top of Mt Kosciusko or embark on a thrilling mountain bike adventure through rugged terrain. 
Snow Connect will take care of all your transportation needs, from pick-up in Jindabyne to drop-pff at your accommodation in Perisher, so you can fully immerse yourself in the tranquility of the mountains. 
Secure Valet Parking and Transport Service
Snow Connect provides a convenient transportation service called Park & Ride, connecting Jindabyne to popular snow destinations including Perisher, Charlotte Pass, Smiggin Holes, Guthega, and Thredbo. Additionally, we offer a Secure Valet service to store your vehicle in a covered or locked garage while you enjoy your stay in the mountains. Our depot serves as the starting point for this service, catering to all snow destinations.
Travel From Jindabyne to Perisher in Style
Our vehicles are not only kept spotless after each transfer, but also undergo regular maintenance to ensure they are in perfect condition for your journey. 
Furthermore, all of our vehicles are fully insured, giving you the assurance that your trip with us will be worry-free. Let Snow Connect handle the transportation details, so you can sit back, relax and take in the picturesque scenery.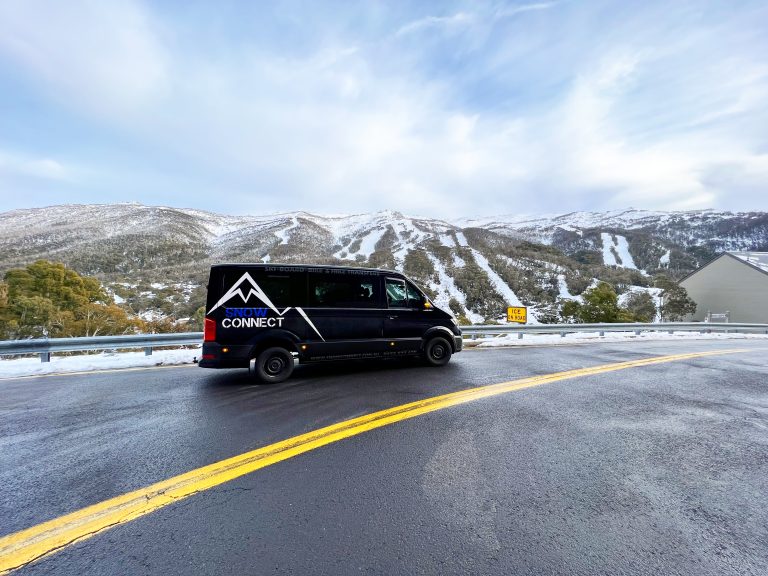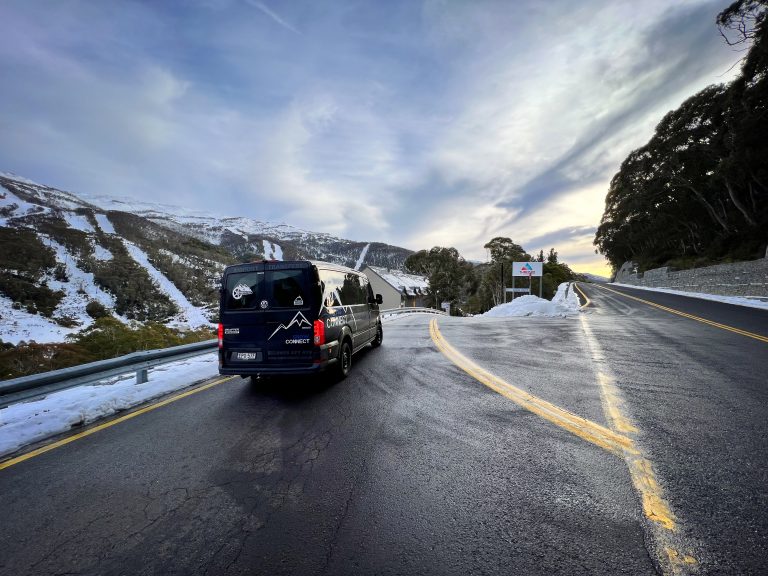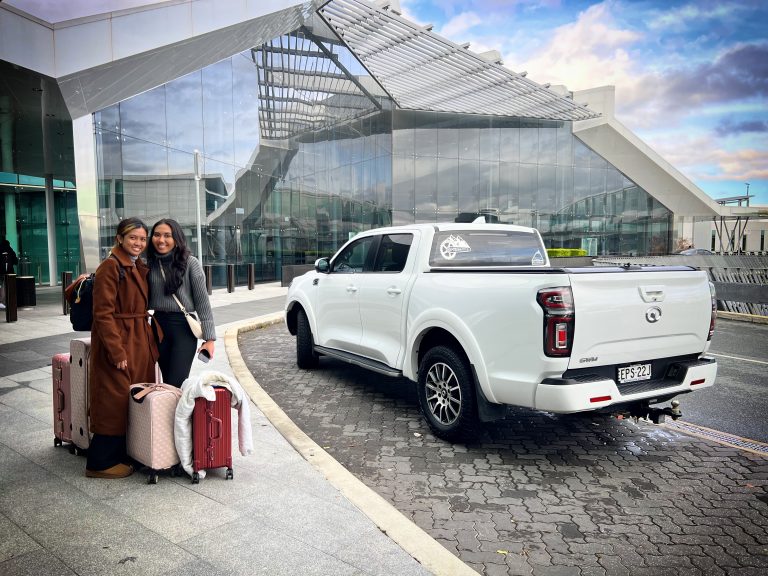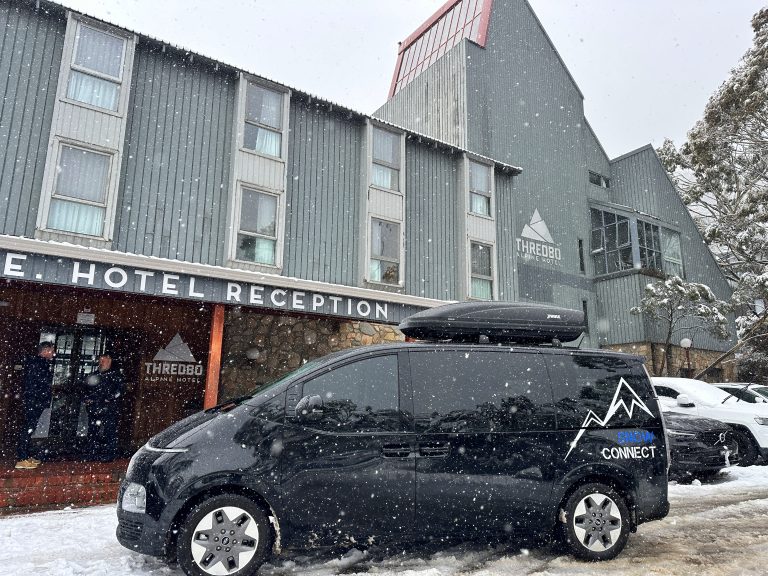 Embrace the chilly season with Snow Connect's array of winter-prepared vehicles, each featuring snow tires for enhanced traction. If you're in need of additional space for your luggage or skiing equipment, our pod trailers are an ideal choice. For biking enthusiasts, we've got you sorted with bike racks and a spacious trailer capable of holding up to 11 bikes. Considering the safety of your little ones, we offer baby seats for children from newborns up to 7 years old. Rely on us at Snow Connect to ensure your winter travels are both secure and remarkable.
What our riders are saying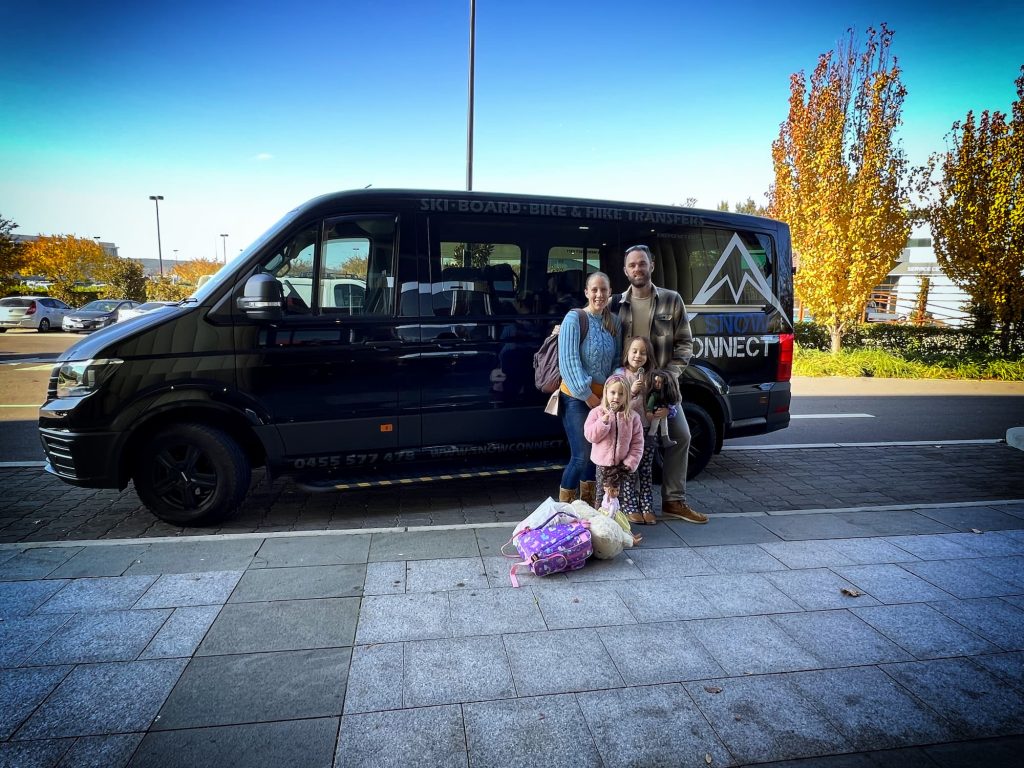 Planning a holiday in the Snowy Mountains? Let Snow Connect handle your transportation needs with our dedicated airport transfer service.