Make Your Way To The Slopes With Snow Connect
A Year-Round Adventure Destination in the Snowy Mountains
Located in the heart of the Snowy Mountains and surrounded by Kosciuszko National Park, the  Thredbo ski resort is a renowned destination in Australia. Boasting a picturesque alpine village and holding the record for Australia's longest ski runs and highest lifted point, Thredbo is an adventure-packed haven for both winter and summer visitors.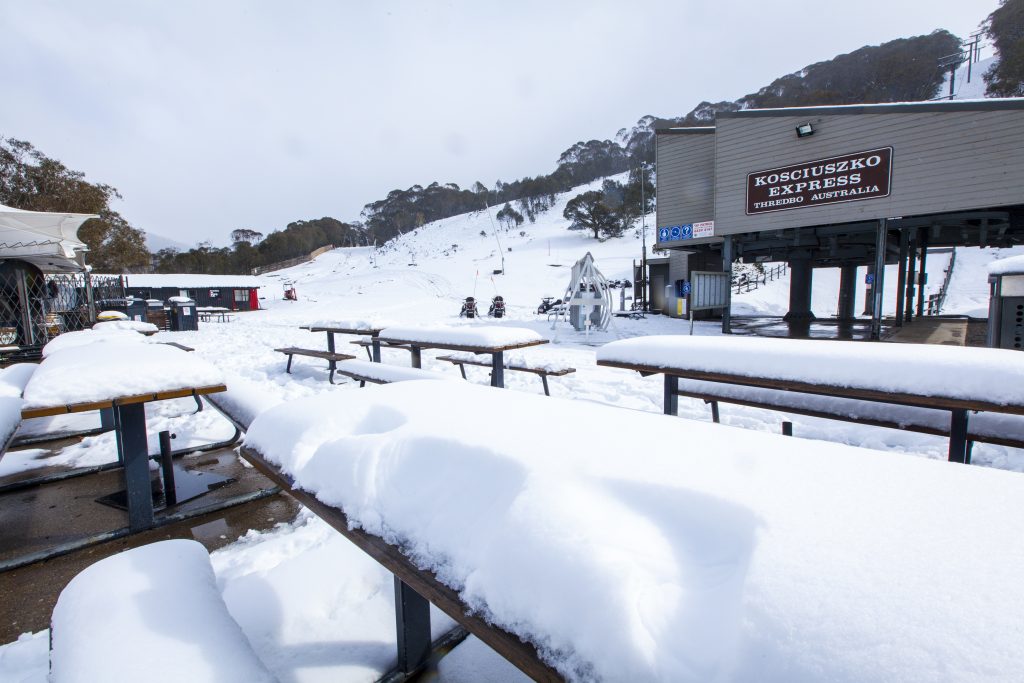 Summer & Winter Activities in Thredbo
Thredbo is an all-seasons destination that offers a wide range of activities to suit all ages and interests. In the winter months, Thredbo is transformed into a winter wonderland, where visitors can ski and snowboard on Australia's longest ski runs.
During the summer season, Thredbo offers an abundance of outdoor activities that take advantage of the warmer weather and stunning natural surroundings. Visitors can explore the Snowy Mountains on foot, with hiking trails ranging from easy walks to challenging treks up to the highest peaks. Mountain biking is another popular activity, with trails catering to all skill levels, from beginner to advanced. 
With so much to see and do, Thredbo is the perfect destination for year-round adventures.
For those who love mountain biking, the Thredbo Valley Track (TVT) is a well-known and popular spot!
Beginning at Thredbo Village and ending at Lake Crackenback, this track takes you through the stunning Kosciusko National Park. The track has different sections, each providing a unique and exciting experience for mountain bikers.
The first section, Lower Thredbo Valley, covers 7.5 kilometres, where you will ride through an alpine forest and cross multiple suspension bridges, making for a pleasant and scenic ride. The Middle Thredbo Valley section spans 17 kilometers, and you will encounter various terrain, such as grassy plains, pastures, and woodlands.
The Upper Thredbo Valley section is a 10-kilometre ride that challenges riders with steep hills, rocky landscapes, and narrow trails. It doesn't matter if you're a skilled mountain biker or a beginner up for a thrilling challenge; the Thredbo Valley Track is a location you cannot afford to miss.
Don't miss out on the chance to explore the stunning natural beauty of Australia's highest mountains during the summer season. You can choose to embark on a guided walk or take a self-guided hike. There are options available for all ages and abilities, from a family-friendly hike to the top of Mt. Kosciuszko to a more advanced day hike across the Australian Main Range. The area is brimming with glacial lakes, unique flora and fauna, and majestic mountains that stretch as far as the eye can see. So, make sure to add this experience to your summer itinerary when visiting Thredbo.
Thredbo has something for everyone, whether you're a ski newbie or an expert seeking a challenge. Spread over 480 hectares, the Thredbo resort offers a diverse range of terrain for all skill levels.
If you're a beginner, Friday Flat is the perfect place to start, with a gentle slope that will help you build confidence. As you progress, hop on the Merritts Gondola, which happens to be the first alpine gondola in Australia, and head to the Cruiser area. This zone is a paradise for both intermediate and beginner skiers and snowboarders.
Looking for a reliable and comfortable way to get to Thredbo? Look no further than Snow Connect! Our expert team provides year-round transport to and from the stunning alpine village, so you can spend less time worrying about the logistics of your trip and more time enjoying the adventure. Whether you're heading to Thredbo to hit the slopes or explore the summer trails, we've got you covered with our reliable and convenient transportation options. Trust us to get you there safely and comfortably, no matter the season.
Transport From Jindabyne
Snow Connect offers a convenient and reliable transport service that can take you from Jindabyne to Thredbo, allowing you to enjoy a hassle-free journey to the resort.
Transport from Canberra
We also provide a comfortable and efficient transport service that can take you from Canberra to Thredbo, making it easy to access the resort from the nation's capital.
Planning a holiday in the Snowy Mountains? Let Snow Connect handle your transportation needs with our dedicated transport services.