Cooma to Jindabyne Transfer
Snow Connect offers the ultimate convenience with our top-rated private transfers
from Cooma to Jindabyne. Experience a journey that is both smooth and comfortable,
no matter the time of year, for you and your group.  
Private Transfers From Cooma To Jindabyne
Effortless Transfers To Jindabyne
Open all year round, Jindabyne is the perfect place for groups and families of all sizes to come and experience the beauty of the mountains. Whether you're looking to relax or indulge in an array of exciting activities, Jindabyne has something for everyone.
Here at Snow Connect, we're thrilled to offer our top-rate private transfer services from Cooma to Jindabyne, to ensure that your journey to this stunning destination is as smooth and comfortable as possible. Our team is available all year round to cater to your transportation needs, and we're dedicated to making your mountain escape an unforgettable one.
Kick Off Your Jindabyne Adventure in Style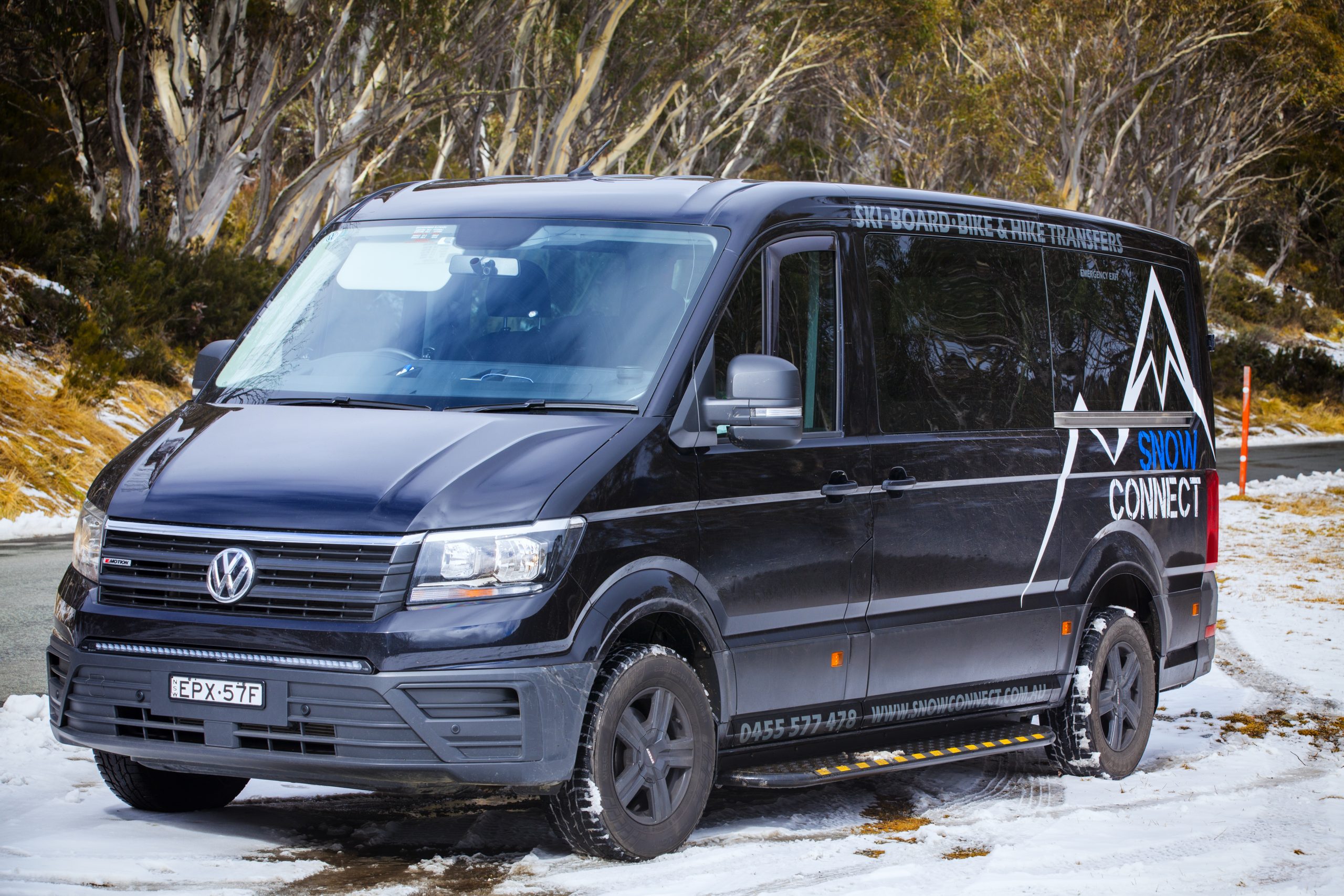 Cooma Airport & Bus Stop Transfers to Jindabyne
Convenient Jinabyne Transportation
Snow Connect provides private transfer services to cater to skiers, mountain bikers, hikers, and visitors to the Snowy Mountains. We help you get to your accommodation in Jindabyne with ease, comfort, and on time.
We are with you every step of the way, from the moment you arrive at Cooma Airport and the bus stop. Our team will meet you, help with your luggage, and provide approximately 45 minutes of travel time in our premium fleet. 
With Snow Connect's Cooma to Jindabyne transfer, your journey is made smoother, and your travel experience is made more pleasant. No matter what your outdoor pursuit may be, we'll make sure that you are safely transported to your accommodation in Jindabyne, making the most of your time in the Snowy Mountains. 
Travel From Cooma to Jindabyne
Enjoy a 45-minute Scenic Journey to Jindabyne
Leave the transportation worries to us as soon as you arrive in Cooma. Our professional drivers will be there to greet you and take care of all your travel needs to Jindabyne. Our fleet is equipped to handle any group size, luggage, or equipment you have, making your journey comfortable and hassle-free.
Snow Connect are proud to provide professional and courteous drivers who have chosen to make Jindabyne their home. All of our drivers are:
Police & Medically
Checked
A Current Working with Children Certificate
Snow & Ice
Driving Licence
Experience driving in all road conditions
Take care of
the wildlife
Ski & Snowboarder Transfers To Jindabyne
Snowy Mountains Winter Transfers
Winter in the Snowy Mountains is a special experience that requires careful planning, and our Cooma Transfer Services are here to take care of all your transportation needs. Whether you're a skier, snowboarder, or any other winter enthusiast, our professional and experienced drivers will ensure a safe and comfortable 45-minute scenic journey from Cooma to Jindabyne.
We understand the importance of timely transportation, so you can focus on gearing up and making the most of your time on the slopes. Leave the driving to us, and let us help you make the most of your winter adventures in the Snowy Mountains.
Summer Private Transfers Available
Begin Your Summer Adventure
Explore the stunning Snowy Mountains this summer with Jindabyne as your home base. Whether you're into hiking, water activities, or mountain biking, Jindabyne offers a variety of activities for all interests and tastes. With rugged terrain and stunning natural beauty, the area offers a challenging and rewarding experience for hikers and trekkers. The crystal clear waters of Lake Jindabyne provide the perfect playground for water sports enthusiasts, while the region boasts some of the best mountain biking trails in the area, offering a thrilling experience for riders of all skill levels.
Make the most of your time in the mountains and let Snow Connect take care of your transportation needs with our private transfer services.
Secure Valet Parking and Transport Service
Snow Connect offers a hassle-free Park & Ride solution, allowing you to conveniently travel from Jindabyne to Perisher, Charlotte Pass, Smiggin Holes, Guthega, and Thredbo. If you prefer your vehicle to be securely stored undercover or in a locked garage during your mountain stay, our Secure Valet service is available from our depot to all snow destinations.
Your Safety Is Our Top Priority
Travel with a Peace of Mind
We take pride in providing you with the best possible service, which is why our vehicles are meticulously cleaned after every transfer and regularly serviced to ensure they are in top condition.
You can have peace of mind knowing that all our vehicles are fully insured, making your trip stress-free. Sit back, relax and enjoy the scenic journey with Snow Connect.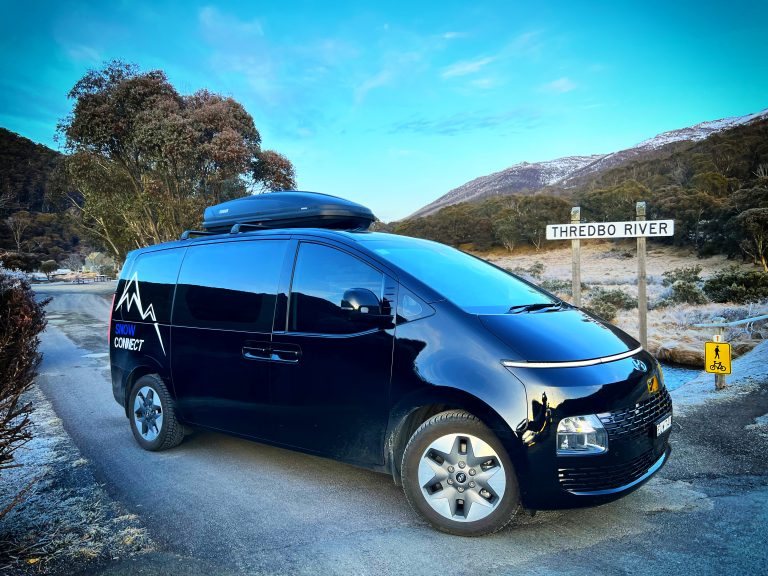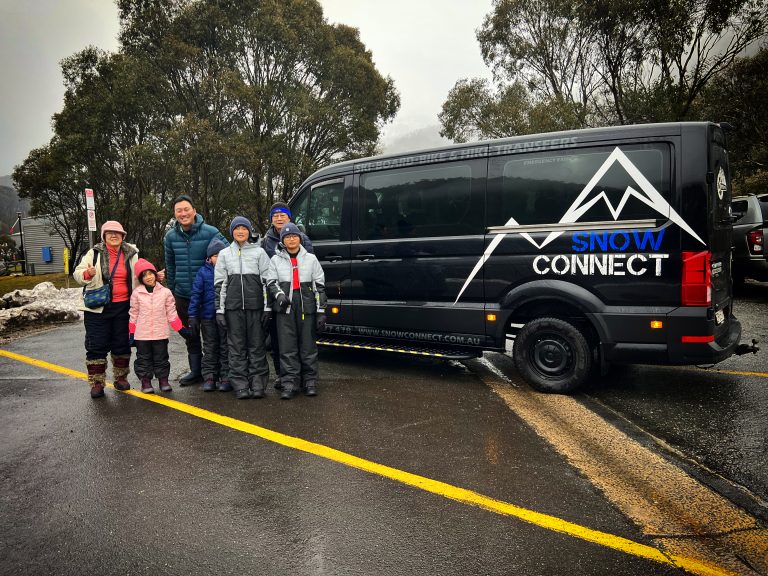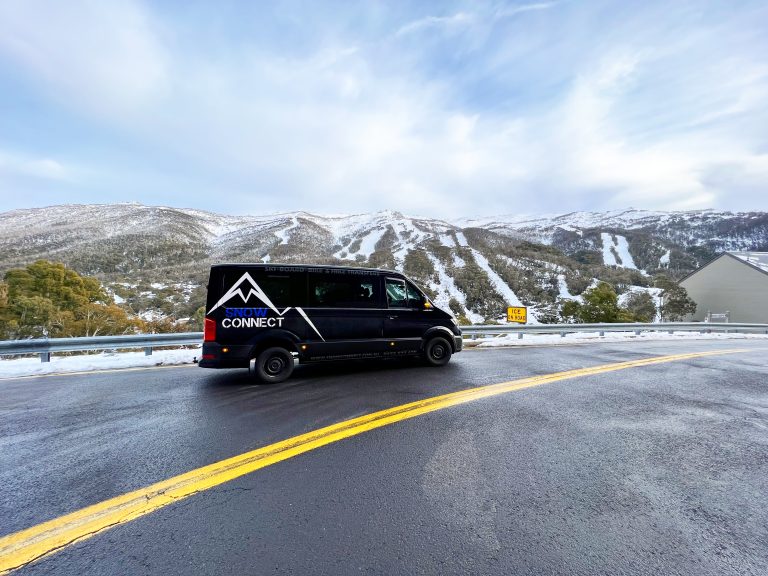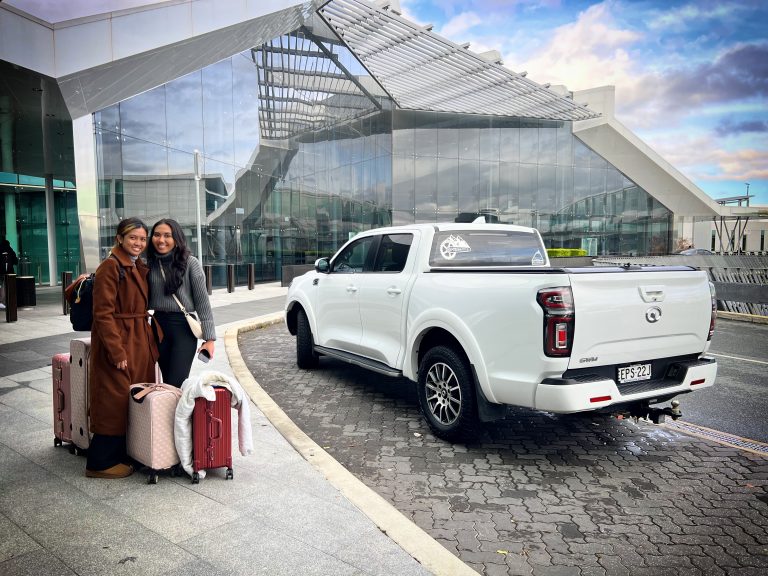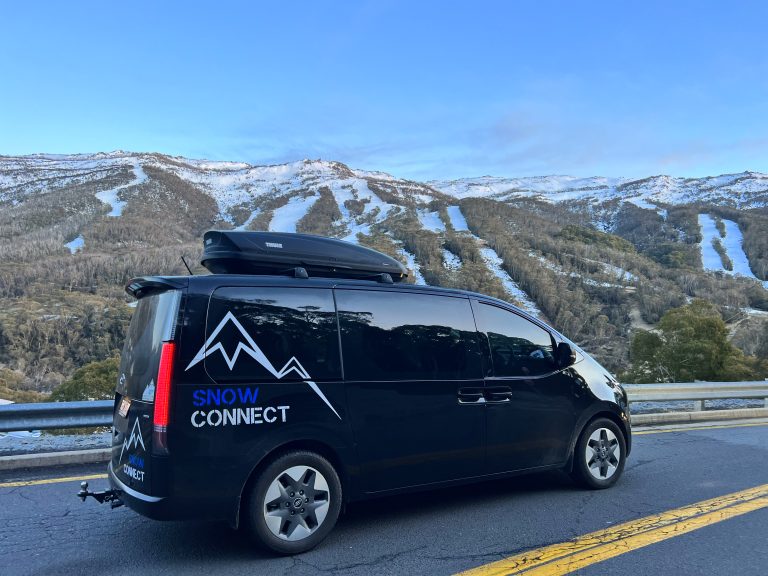 Discover the wonders of winter with Snow Connect's diverse vehicle selection, all equipped with snow tires for superior traction in frosty conditions. Looking for extra room for your luggage or ski gear? Look no further than our convenient pod trailers. And for those who are keen on mountain biking, we've got bike racks and a large bike trailer that fits up to 11 bikes. We prioritise your safety, offering baby seats for little ones from newborns to 7-year-olds. Choose Snow Connect for a winter adventure that's both safe and unforgettable.
What our riders are saying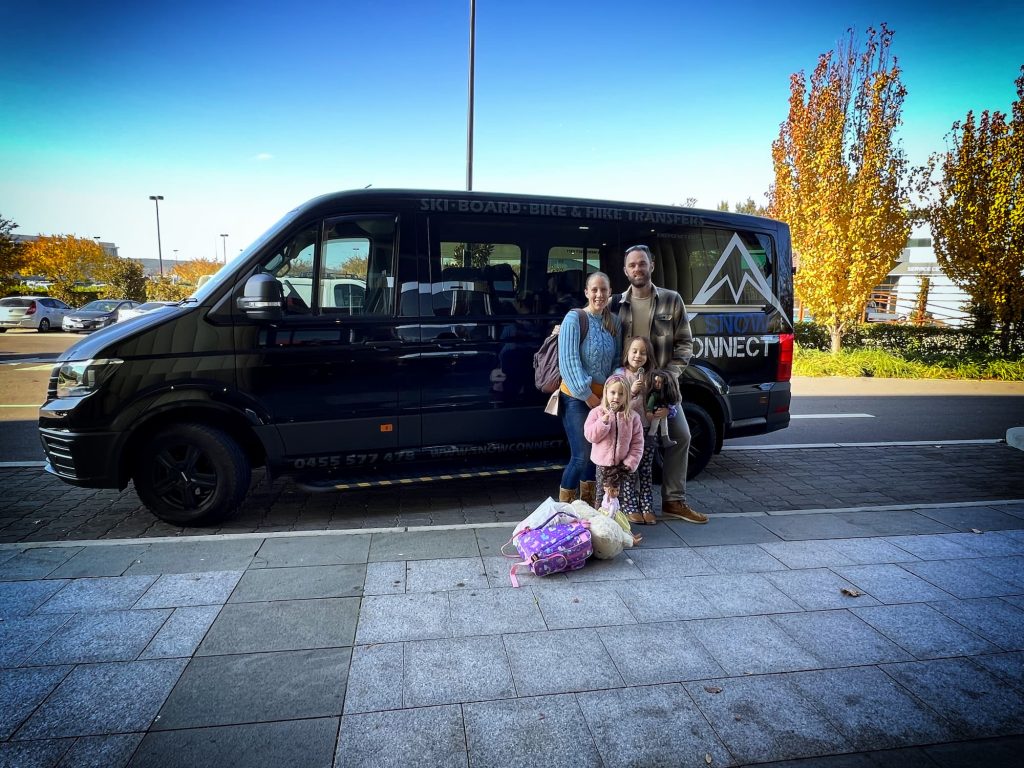 Planning a holiday in the Snowy Mountains? Let Snow Connect handle your transportation needs with our dedicated airport transfer service.